Problem
When trying to run QGC.AppImage I receive the following error message:
/tmp/.mount_4fviQC/QGroundControl: error while loading shared libraries: libgstgl-1.0.so.0: cannot open shared object file: No such file or directory.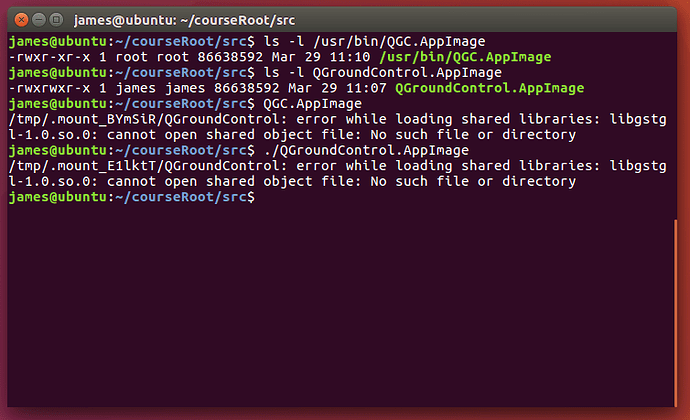 Environment
Ubuntu 16.04.6 LTS
QGC.AppImage version 4
All other system and environment variables match exactly.
Additional comments
Is it possible that an earlier version of QGC.AppImage is needed?
Any help would be greatly appreciated.
Thanks,
James