I seem to be having issues on this video, "Function to Move Drone to Waypoint"
Not really sure what is going on, but I'm having similar issues with the previous video too. QGroundcontrol will pop up, but "Waiting for Vehicle Connection" is constantly displayed, and soon after the code ends. I can't proceed to the part at Lambeau Field.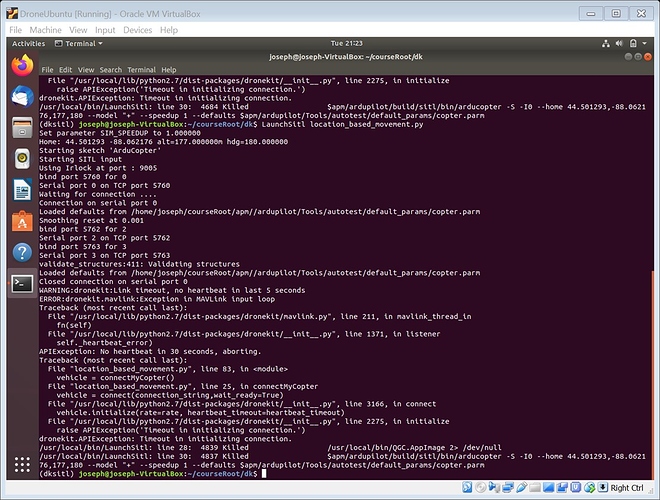 I've attached my code. Any help is appreciated, thank you!